Early Childhood Special Education
Philosophy
Our staff believes that children are unique individuals and by building upon each child's strengths and abilities, all children can be successful learners. We believe that children learn in an engaging, safe, and consistent environment supported by a trained, caring, and responsive staff.
Children need a variety of experiences that include daily opportunities to participate in small and large group activities which encourage math, language, problem solving, thinking skills, social, and muscle development. We believe that children learn best when they have opportunities to explore their world with adults encouraging and guiding growth and development. Our goal is to create a home/school partnership where parents and teachers work together to support children's learning.

Our preschools do not discriminate on the basis of race, color, national or ethic origin in any way, including admissions and educational policies, assistance and other school-related activities or programs. Diversity is valued and encouraged.

The Huron Learning Center preschool programs believe in including children with special needs. Whenever appropriate, students with differing abilities are integrated with special needs children of their own age.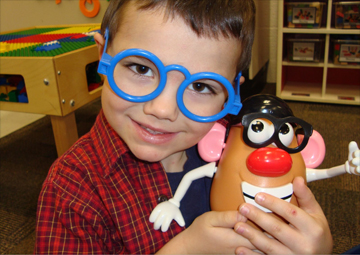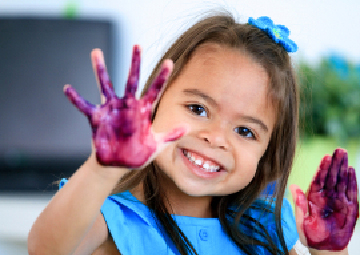 Are you concerned about your child's development?
Project find is the obligation of local schools to refer as early as possible all children, youth, and young adults with disabilities who may be eligible for special educational services through Michigan's Administrative Rules for Special Education and the Individuals with Disabilities Education Act Part B. Our role at Huron ISD is to support this child find mandate.
Sara Pitt, Project Find Evaluator, and Phyllis Yoder, Early On Coordinator, are the friendly and supportive professionals that families first encounter. A variety of other specialists are also available, including School Social Worker, Speech-Language Pathologist, Early Childhood Special Education Teacher, Occupational Therapist, Physical Therapist, and School Psychologist. The team considers the disability and unique needs of children and responds with recommendations or plans for service.
Project Find is devoted to helping parents, and people who work with families, such as physicians, or other agency professionals, to connect with the special educational services that may be needed. In Michigan, eligible children, youth, and young adults may receive special educational services from birth through 25 years of age.
One of the ways Huron ISD supports local districts is to conduct Project Find evaluations for children age 0-5, prior to their enrollment in a local school district. These children are referred through a variety of sources. Free screening is available for every child, and from the screening further evaluation may be recommended. Some children may be identified as a student with a disability and receive special education services. Others may be eligible for Early On services and experience support through an Individualized Family Service Plan. The evaluation may find that a child is not eligible; however, the screening process can still help by providing information on the child's development.
This evaluation process allows for early intervention services to be provided when needed, to improve educational outcomes for students with developmental delays or disabilities. Select this link to
make a Project Find or Early On Referral
, or an evaluations may be scheduled by contacting the Huron Learning Center, 989-269-9274.
The following educational websites have fun learning games for preschoolers. Check them out!!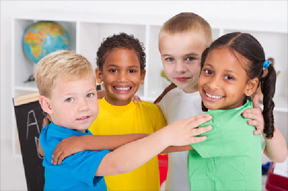 Great Start Readiness Program (GSRP)

A high quality school readiness program funded by the state government for children 4 years old by September 1st. This program focuses on social, emotional, physical, and cognitive skills needed for kindergarten.

GSRP Preschool Enrollment Link

Early Childhood Special Education (ECSE)

A program for special needs children ages 3-6 who qualify for services based on a formal evaluation. This may include children with cognitive impairments, speech and language delays, autism spectrum disorder, early childhood developmentally delayed, and other health impairments.
These programs provide:
Full day preschool programming Monday through Thursday.

Free breakfast, lunch and nutritious snack provided.

Transportation

Family days and nights

Strong family and school partnership

Home Visits
Parent Teacher Conference/Staffing
Behavioral Interventions