1299 S. Thomas Road, Suite 2
Bad Axe, MI 48413
Phone: (989) 269-9274
Fax: (989) 269-3403

Principal: Jeff Guza (989) 269-3408
Assistant Principal: Rebecca Schumacher (989) 269-3453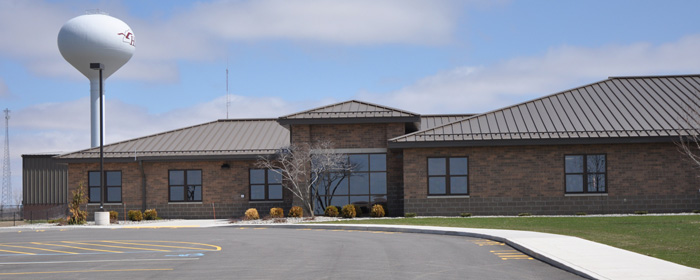 Build Up (previously Project Find)
Project Find/Build Up is the obligation of local schools to refer as early as possible all children, youth, and young adults with disabilities who may be eligible for special educational services through Michigan's Administrative Rules for Special Education and the Individuals with Disabilities Education Act Part B. Our role at Huron ISD is to support this child find mandate.
Sara Pitt, Project Find Evaluator, and Nicole Lesperance, Early On Coordinator, are the friendly and supportive professionals that families first encounter. A variety of other specialists are also available, including School Social Worker, Speech-Language Pathologist, Early Childhood Special Education Teacher, Occupational Therapist, Physical Therapist, and School Psychologist. The team considers the disability and unique needs of children and responds with recommendations or plans for service.
Project Find/Build Up is devoted to helping parents, and people who work with families, such as physicians, or other agency professionals, to connect with the special educational services that may be needed. In Michigan, eligible children, youth, and young adults may receive special educational services from birth through 25 years of age.
One of the ways Huron ISD supports local districts is to conduct Project Find evaluations for children age 0-5, prior to their enrollment in a local school district. These children are referred through a variety of sources. Free screening is available for every child, and from the screening further evaluation may be recommended. Some children may be identified as a student with a disability and receive special education services. Others may be eligible for Early On services and experience support through an Individualized Family Service Plan. The evaluation may find that a child is not eligible; however, the screening process can still help by providing information on the child's development and connecting families with community resources.
This evaluation process allows for early intervention services to be provided when needed, to improve educational outcomes for students with developmental delays or disabilities. Make a Project Find or Early On Referral or an evaluation may be scheduled by contacting the Huron Learning Center, 989-269-9274.
Services (Ancillary Staff)