The demand for hospitality/food service workers at every level is high. The Hospitality/Food Service curriculum concentrates on skills from entry level to basic management. They include: table service, cash handling, customer relations, baking, quantity food preparation, short order cookery, sanitation, culinary arts, garde-manger and management. Students operate a banquet facility at the Technical Center for groups up to 120 guests, as well as a restaurant, the Main Street Cafe', which is open to the public from noon to 1:30 most Fridays. Upon graduation, students are ready for continuing career education or begin entry-level employment.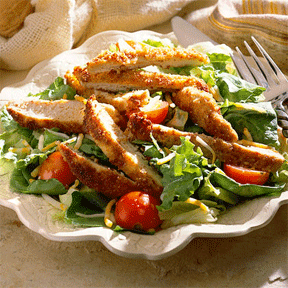 Main Street Cafe' Bistro at the Huron Area Tech Center
$11.95 a guest. Please RSVP at (989) 269-9284
Buffet 12:00 pm - 1:30 pm
Buffet Dates:
The buffet for 2020-2021 is temporarily closed due to Covid-19.